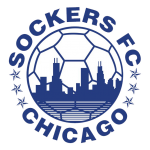 The Sockers FC Memorial Day Cup provides all level teams around the region an opportunity to participate in a Spring event. The Cup will be a three day event allowing Monday off.  Teams looking for a great event to test their players against teams from around the region should seriously consider the Sockers FC Memorial Day Cup. Played on Naperville Park District's, Frontier Park; beautiful all grass fields.
Wanna be a referee for this event?
Referees must complete both the registration and waiver to participate in the tournament.
All Applicants under 15 years of age must have a valid work permit:

All officials must sign the release form before the 1st game.

All officials must be currently registered.

Out of State referees must have their US Soccer Federation Registration during the event.

Deadline for referee's applications is 2 weeks prior to the tournament date

Location

Frontier Park, 3380 Cedar Glade Drive,Naperville, IL

 

Age Groups

U08 – U10: 2×25 min. halves | 1 man system: $ 25.00
U11 – U12: 2×30 min. halves | 2 men system: $ 30.00 Each Official
U13 – U14: 2×35 min. halves | 3 men system: Center $ 35.00, AR $ 30.00
U15 – U18: 2×35 min. halves | 3 men system: Center $ 40.00, AR $ 35.00

Game Times

Friday 5:00 PM
Saturday 7:30 AM
Sunday 7:30 AM 
Frontier Sports Complex, located on the southwest side of Naperville, offers the community a lot of recreational opportunities.
The park is going through an addition which includes re-grading 8 soccer fields to improve playability and drainage, an accessible path between the fields, irrigation, a 100 stall parking lot, site lighting, and a new restroom facility.