Date: October 7th - 9th, 2022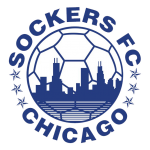 The Sockers FC Labor Day Cup provides the top level teams around the region an opportunity to prepare for the demands of Fall & Spring seasons. Teams looking to test their players for Regional Leagues and State competitions should seriously consider this event. Played on Schaumburg Park District's – Olympic Park, Palatine Park District – Aspen Park both are multiple artificial all-weather turf and grass field facilities; this event presents a quality soccer environment during Fall season. Grass fields at Connelly Park will be used depending on the number of teams registered for this tournament.
Wanna be a referee for this event?
Referees must complete both the registration and waiver to participate in the tournament.
All Applicants under 15 years of age must have a valid work permit:
All officials must sign the release form before the 1st game.

All officials must be currently registered.

Out of State referees must have their US Soccer Federation Registration during the event.

Deadline for referee's applications is 2 weeks prior to the tournament date
Location
Olympic Park in Schaumburg at 1675 Old Schaumburg Road, Schaumburg, IL 60173.
Age Groups
U08: 2×20 min. halves | 1 man system: $ 25.00
U09 – U10: 2×25 min. halves | 1 man system: $ 25.00
U11 – U12: 2×30 min. halves | 2 men system: $ 30.00 Each Official
U13 – U14: 2×35 min. halves | 3 men system: Center $ 40.00, AR $ 35.00
U15 – U18: 2×35 min. halves | 3 men system: Center $ 45.00, AR $ 35.00
Game Times
Friday 12:00 PM: Academy Showcase (March)
Friday 5:00 PM
Saturday 7:30 AM
Sunday 7:30 AM        
545 S Consumers Ave, Palatine, IL 60074