New York, NY
Capelli Sport is proud to announce a new partnership with Sockers FC Chicago. Sockers FC Chicago, a youth soccer powerhouse in the greater Midwest, and Capelli Sport, the international sportswear and team wear brand, have announced a long-term partnership between the organizations. Per the terms of the agreement, Capelli Sport will become the Official and Exclusive Uniform, Apparel and Equipment Supplier for Sockers FC Chicago athletes, families, coaches and staff, starting with the 2021-2022 season.
"We look forward to our new partnership with David and Sockers FC Chicago." said Capelli Sport President and CEO George Altirs. "Our support to the club on and off the field will be unmatched and we are excited to get started", Altirs continued.
David Richardson Sockers FC Chicago Chief Soccer Officer and Academy Director for Boys and Girls said, "The Club is excited to enter into this relationship and long-term partnership with Capelli Sport. The Capelli Sport organization has so much more to offer our players, staff, and families than uniforms and equipment. There will be programming that will help in our player, staff, and club development model. It is much more than kids and kits, with both organization's wanting to be proactive and lead in the United States soccer landscape.  That common mission and goal is what brought Capelli Sport and Sockers FC Chicago in to this relationship and long-term agreement."
Sockers FC Chicago was founded in 1986, and has a long history of player development both in boys and girls soccer.  The club has developed and produced players that have played in FIFA World Cups, US National Teams, European and South American professional leagues, Major League Soccer, NWSL, and USL Championship. The vision of the club is to be the launching pad for player opportunities whether collegiately or professionally and the club does this by taking a holistic approach on players personal and soccer development. The club's mission is simple: development of youth soccer players at all performance levels while instilling life skills of commitment, discipline, perseverance and respect.
​Capelli Sport was founded in 2011 by President and CEO George Altirs, with the mission to provide quality, functionality and design for high-level performance on the field. Altirs' more than 30 years in the apparel, fashion and accessory business with parent company, GMA Accessories, led to the creation of Capelli Sport. The brand's innovative, world-class training gear, equipment and uniforms have yielded many global recreational, youth, club, collegiate, semi-professional and professional sports partnerships.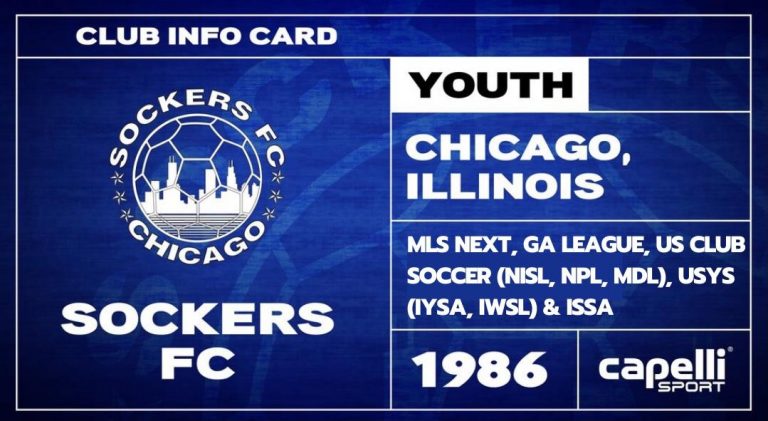 About Capelli Sport
Capelli Sport is an innovative sportswear and team wear brand focusing on design of the highest quality, latest fabric technology and design functionality for world-class performance on the field.  For more information on Capelli Sport, current partners, and how to join the team SHOP CAPELLI SPORT, visit the ONLINE CATALOG PAGES at capellisport.com, follow them on Twitter (@capellisport) and Instagram (CapelliSport), or visit the Capelli Sport Facebook page.